This year's annual conference for ISKCON's (International Society for Krishna Consciousness) farming communities in Europe was held in Jandelsbrunn, Germany between September 16 and 18.
The conference was brought into being by Krishna Valley in 2007 with the aim of discussing annually the actual topics of cow protection, daycare and maintenance of cattle herds in such communities, in European farming projects.
As early as after the second conference the need naturally arose to discuss the questions on sustainability, self-sufficiency and cooperation between farms.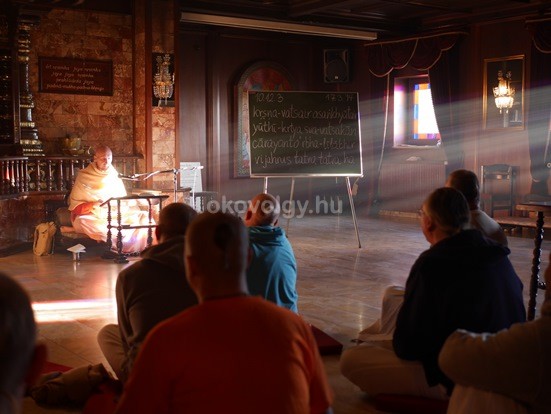 Guests interestedly awaited the introduction and practical presentations of the German community hosting the conference. However, they also had the chance to have a glimpse at the work of some communities from other parts of the world, because there were participants from South India, Brazil and Dubai. The representative of GVIC (Global Village Initiative Committee), which was founded by ISKCON GBC (General Boarding Committee), Kalakantha dasa brought the news about and request for cooperation from GVIC.
The German farming community that is situated on the border of Bavarian forest was founded in the 1980's. The community's land is approximately 20 hectare and they cultivate most of it. There are some cattle on the farm, they have vegetable gardens, crop fields and pastures as well; and they have their own waste water system and renewable energy power plant. If you happen to be in the neighbourhood, please make sure you pay them a visit, because you may learn not only about environment consciousness, but naturopathy and healthy lifestyle, growing herbs, and also gain some spiritual experience in the friendly company of the residents.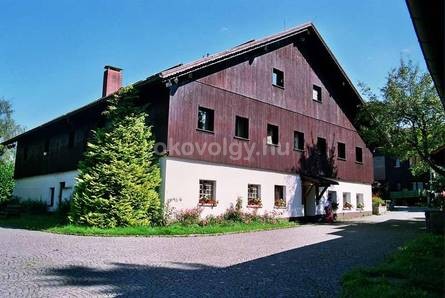 The participants quickly made a list of the European organizations that are ISKCON's farming communities in Europe. They came up with the following:
Almwiks Gard, Sweden
Bhaktivedanta Manor, Letchmore Heath, United Kingdom
Goloka Dhama, Abentheuer, Germany
Govindadvipa Dhama, Derrylin, Ireland
Krisna-völgy, New Vraja Dhama, Somogyvámos, Hungary
Krisnuv Dvur, Postupice, Czech Republic
Nava Nilacala Farm, Pula, Croatia
Prabhupada Desh, Albettone, Italy
Radhadesh, Belgium
Simhacalam, Jandelsbrunn, Germany
New Ekacakra, Kokosovce, Slovakia
New Mayapura, Chateauroux, France
New Santipur, Czarnow, Poland
New Vraja Mandala, Brihuega, Spain
Villa Vrndavana, Florence, Italy
In the autumn of 2015 the representatives of European farming communities will meet in New Mayapura, France. We sincerely hope that the list is going to grow in the meantime…
Vilmos Pőcze