Marly Winckler, IVU chair and Dr Eric Slywitch, Director of the Department of Medicine and Nutrition announced with great pleasure the publication of the International Vegetarian Union's Guide to Vegan Nutrition for Adults for healthcare professionals in its English version.
The Portuguese version, for healthcare professionals, was also released in February this year. Other versions in other languages are planned.
The version for non-health professionals is scheduled for the next few months.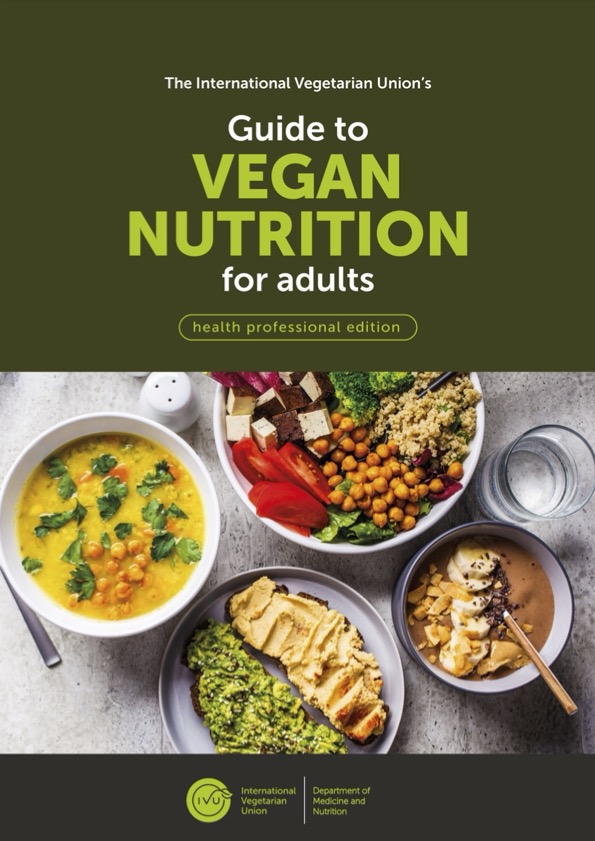 The International Vegetarian Union's Vegan Nutrition Guide for Adults was developed by our Department of Medicine and Nutrition to provide scientifically based information that serves as a reference for medical and nutritional conduct worldwide. Structured with great scientific rigor, after analyzing over 700 indexed scientific articles, this work offers the key elements required by health professional to guide those who adopt a vegetarian diet in a healthy and safe way.
If you know any health professionals and/or educational institutions that may be interested in this material, please download the following pdf by clicking here or copying and pasting the link below into your browser. You may also let us know sending the contact to [email protected].
You may also download the document by clicking on the link below.
https://www.ivu.org/veganguide/GUIDE-TO-VEGAN-NUTRITION-FOR-ADULTS-HEALTH-PROFESSIONAL-EDITION.pdf
Source: International Vegetarian Union (IVU)