NASA's Scientific Visualization Studio created a computer simulation to show how five major 'garbage islands' are accumulated in the oceans around the world in the past decades. Read on »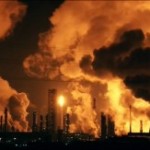 It is said that practical example is the best way to get real change. Against the streams of words, against pessimism and discouragement, against all of the situations that seem preset, unalterable and too big for us. The Invisible (R)evolutions ("L'urgence de ralentir" is the original French title) is a documentary by the French director Philippe Borrel. Read on »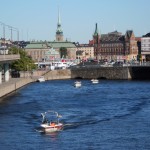 'Human life is meant for simple living and high thinking.'
(A. C. Bhaktivedanta Swami: The Nectar of Devotion, 1st chapter, 2nd verse, purport)
The 'Simple Living – High Thinking' project of the Eco Valley Foundation won a grant from the Erasmus+ programme of the European Union. 40 youth workers and young people will participate in this training project for adults. They represent 5 partner organisations from Belgium, the Czech Republic, Hungary, Sweden and Slovenia. Read on »

We have to pick grapes nowadays (in the middle and at the end of July), because when they start ripening, it is too late. Red grapes have to be picked before the colour changes, and white ones before lightening, when they already have enough juice.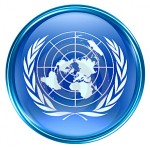 In this film you may watch the video message sent by United Nations Secretary General, Ban Ki-moon to Hungary.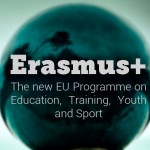 The Eco Valley Foundation has been awarded a grant in the Erasmus+ project entitled "Simple living-high thinking" by the European Commission. This project is a Strategic Partnership project involving 40 youth workers and youth from 5 partner organisations from Belgium, Czech Republic, Hungary, Slovenia and Sweden.

La Guerre des Graines is a documentary film about how multinational companies try to expel local and regional varieties of seeds and self-sufficient seed production. It seems that war against food dependency is on the rise…
Watch the trailer of the film here.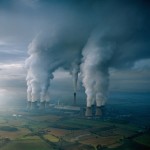 The days of the Earth are numbered.
We have overloaded our planet. About this is the message of the recently released photo book on environment protection, which has gathered the most dramatic photos on the relationship between man and his environment taken in recent decades. We may see the symptoms caused by excessive industrialization that are irreversible and the social and environmental damage, the overpopulation that came along with these changes through the eyes and interpretation of the world's best photographers. The set of photos portrait the uglier face of our planet on the anniversary of Earth Day.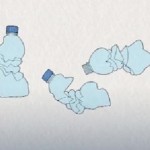 Have you ever wondered what happens to plastic when you throw it away? Read on »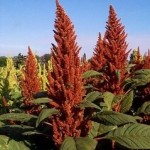 Amaranth has been cultivated as a grain for nearly 8,000 years.  The yield of grain amaranth is comparable to rice or maize. It was used as food, as well as an integral part of religious ceremonies by the Aztecs.