Overfishing could leave the oceans empty in our lifetime. The appetite of the industrial fishing industry is creating an ocean without fish, they are wiping out fish faster than they can reproduce – and shockingly, companies worldwide receive taxpayer subsidies to over-harvest our seas. But industry will not give up their tax-payer handouts easily – so activists have a plan at the G20 to end these ocean killing subsidies for good. Host country Argentina is invested in making the summit a success, and the UK, a global fishing powerhouse, wants to show itself off as an environmental champion after Brexit.

In recent years, we have experienced that periods of excessive rainfall are often followed by severe droughts. Certainly, many of us have come to the conclusion: let us not lose the results of autumn and spring gardening and we are not going to let the drought destroy our crops. With advice from the gardeners of Krishna Valley, I started to buy the required elements and set up our own drip irrigation system.
Annually, more than 87,000 square kilometres of the world's forests disappeared from 2014 to 2016. This is a 20 percent faster devastation than in the previous ten years.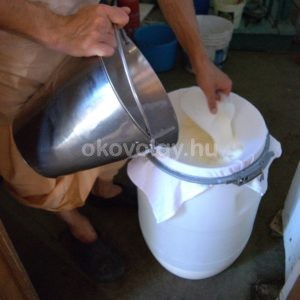 Another solution would be better…
According to the spirit and practices of the Eco Valley Foundation, lacto-vegetarianism means a diet including milk products from animals that are cared for by principles of high ethics.
The report published by Greenpeace also encourages us to reduce our consumption of meat and dairy products so as to protect life.

A short video on Jane Goodall's personal message on Earth Day 2018.

The groundbreaking documentary about veganism "H.O.P.E. What You Eat Matters" is now available for free in English.

At the end of November last year, we participated in a six-day training program for young people in the Erasmus + program in Zagreb, which targeted the field of social enterprises. The apt title of the project was "Socially Inspired – Entrepreneurship for You(th)" and the organizers of the training were members of the association O.A.ZA. (Održiva Alternativa ZAjednici – Sustainable Alternative to Society). The host organization invited the staff and volunteers of the Eco Valley Foundation to participate in this training, since in a broad sense our foundation also deals with a similar kind of social entrepreneurship.

Our community's youth had the opportunity to participate in an Erasmus+ project, a grant focusing on youth exchange and education in the field of self-sufficiency, environment protection and community building. The project is called "Youth for Sustainability".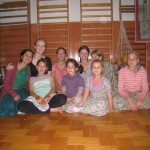 This article is from the Ecovillages Learning Institute addressing the important topic of The Building and Regeneration of Ecosocially Sustainable Communities. It focuses and analyzes community and society from the point of view of childhood development. We sincerely hope you will enjoy reading it.

In the series of Nature is Speaking celebrities like Julia Roberts, Harrison Ford, Kevin Spacey, Edward Norton, Penélope Cruz, Edward Norton and Ian Somerhalder all join forces to give nature a voice. Watch the film about The Redwood, which Robert Redford personifies, and take action.