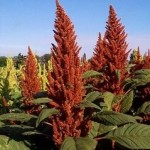 Amaranth has been cultivated as a grain for nearly 8,000 years. The yield of grain amaranth is comparable to rice or maize. It was used as food, as well as an integral part of religious ceremonies by the Aztecs.
Though the cultivation of amaranth was banned by the conquistadores after the conquest of the Aztec nation, the plant has continued to grow as a weed since that time and maintained its genetic base. Research on grain amaranth began in the USA in the 1970s and by the end of the 1970s, a few thousand acres were being cultivated. Ever since then it has been grown in most parts of the world.
Raw amaranth grain is inedible to humans and cannot be digested. Thus it has to be prepared and cooked like other grains. Cooked amaranth is a promising source of nutrition comparable to wheat bread—higher in some nutrients and lower in others. Usually grain amaranth is also grown as a food crop. However, most of the times the grain is popped and mixed in various dishes.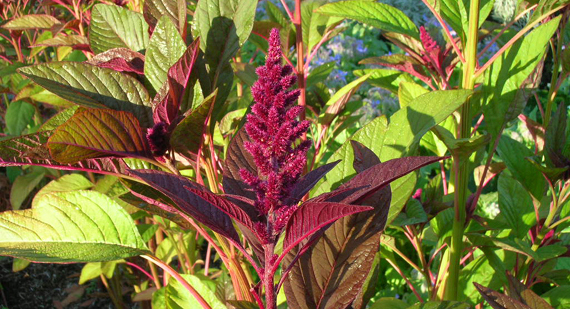 Here you may read more about Amaranth and on the following link you may read more about Amaranth grain.
If you are also a bread lover, you may appreciate this easy recipe of Amaranth seed bread that you may read below.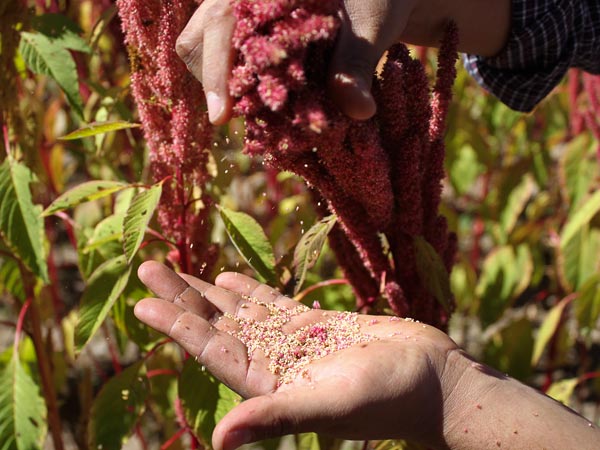 The seed of the amaranth plant, which is very high in nutrients, is a doping to your health. With a history reaching to the times of the Aztecs, we discovered that the amaranth is an easy to produce, beautiful looking plant with a lot of nutrients.
Here is the recipe:
4 cup whole flour
1/4 cup oat flour
1/2 cup amarant flakes
1 teaspoon salt
2 teaspoon fructose
1,5 teaspoon soda bicarbonate
100 gr butter
2 1/4 cup yoghurt
plus any seed you like (can be sunflower or pumpkin seed)
Put all the ingredients in a wide utensil, mix throughly and knead well. Make four pieces into bread forms and put into the owen slightly cutting the tops. The bread is ready in 45-50 mins if the oven is warmed up prior to the baking up to maximum degree. Leave to rest on a grill in room temperature.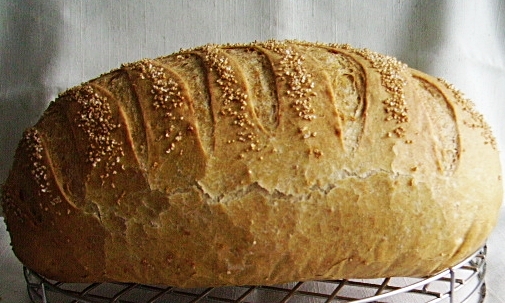 Enjoy your meal!
György Kirs