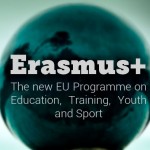 You might recall that a year ago our foundation was granted a support for our teacher training project. It was an Erasmus+ project, a Learning Mobility of Individuals, specifically an Adult education staff mobility entitled "Learn 2 Teach, Teach 2 Learn".
This project was a training course designed for the needs of our teachers, as we consider that the qualities of a good teacher need constant development. During the mobility activities our colleagues had the opportunity to get more profound knowledge and learn how to teach better.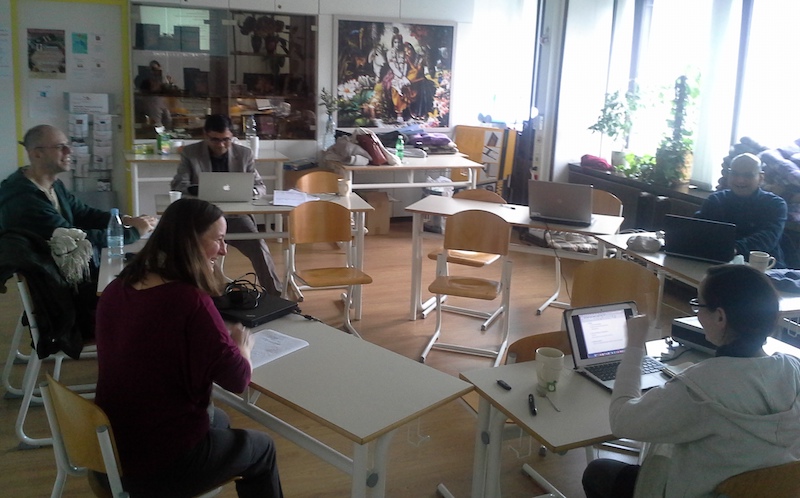 A workshop in Celje, Slovenia
Our educators attended the courses where they learned about and experienced ice-breakers and energizers, as well as presentations and workshops of various methods and programs for teaching. How to plan and deliver lessons and how to counsel students, workshops on IT skills (how to prepare a high quality PPT presentation, social media, teaching via the Internet or webinars), lectures and workshops on personal and professional development, evaluation and self-reflection activities. Sightseeing tours of the tourist attractions of host organizations, and interactive presentations on Erasmus+ in general were also included.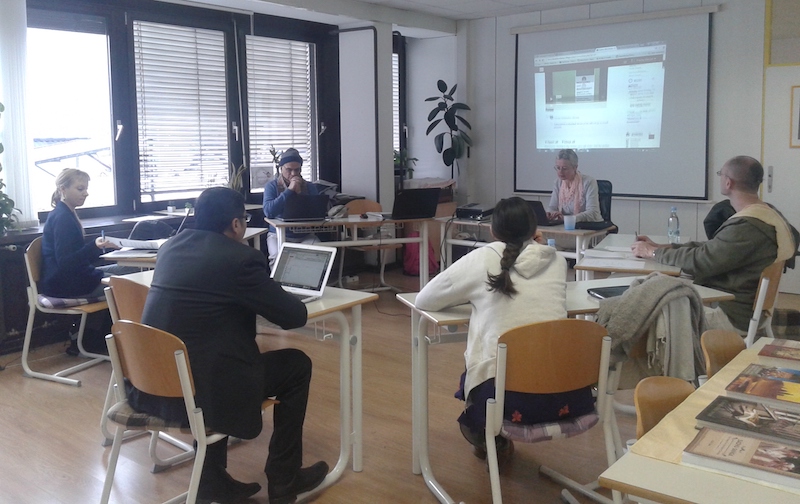 A seminar on webinars in Celje, Slovenia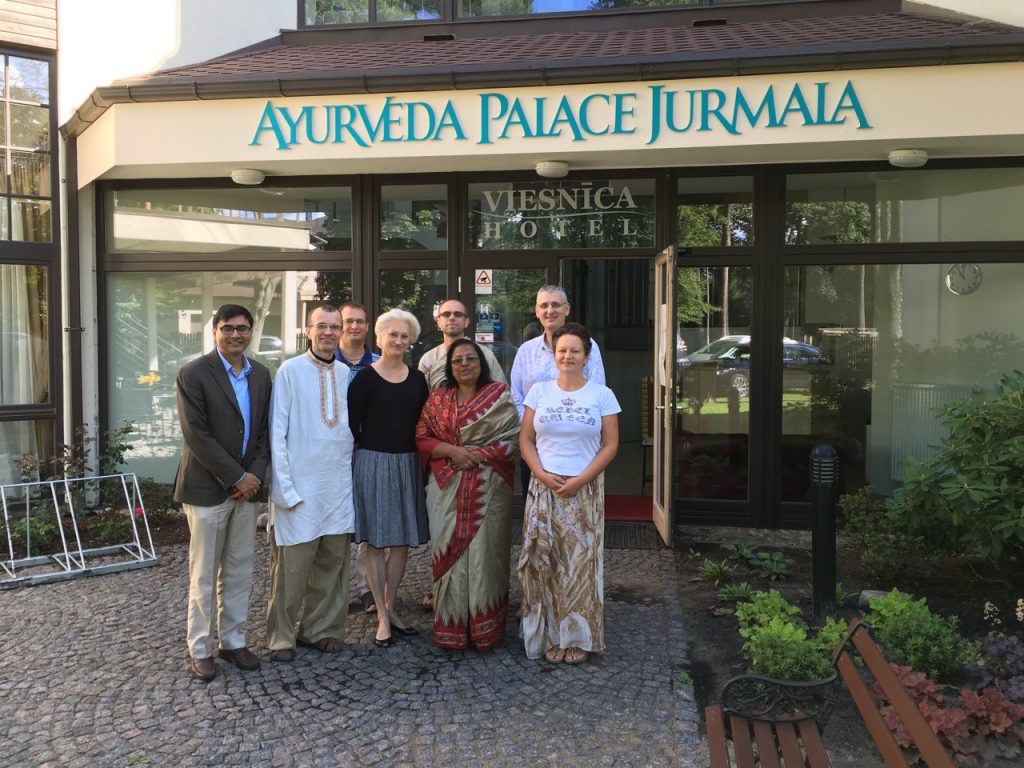 A visit to the Health Centre of Ayurveda Palace Jurmala near Riga, Latvia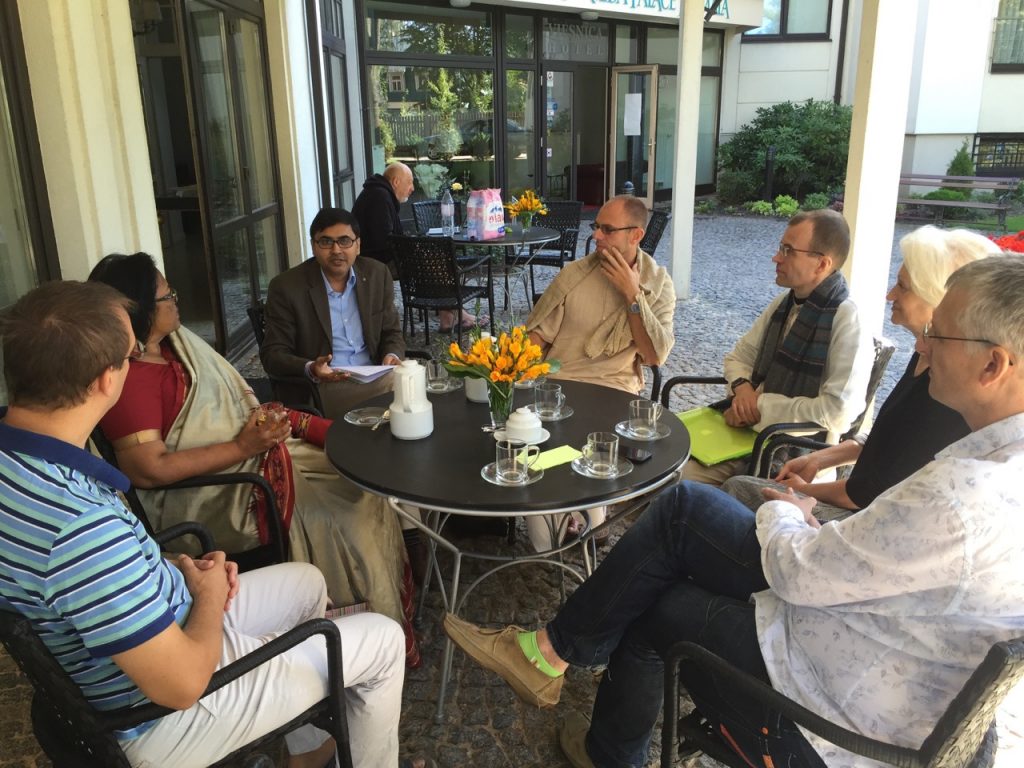 Discussion about healthy lifestyle with the hosts and guests
There were 3 mobility activities in the project; the first one was in Celje, Slovenia, the second one in Riga, Latvia, and the third one in Petite Somme, Belgium. At each mobility activity one of our colleagues took part in the respective training and represented our foundation.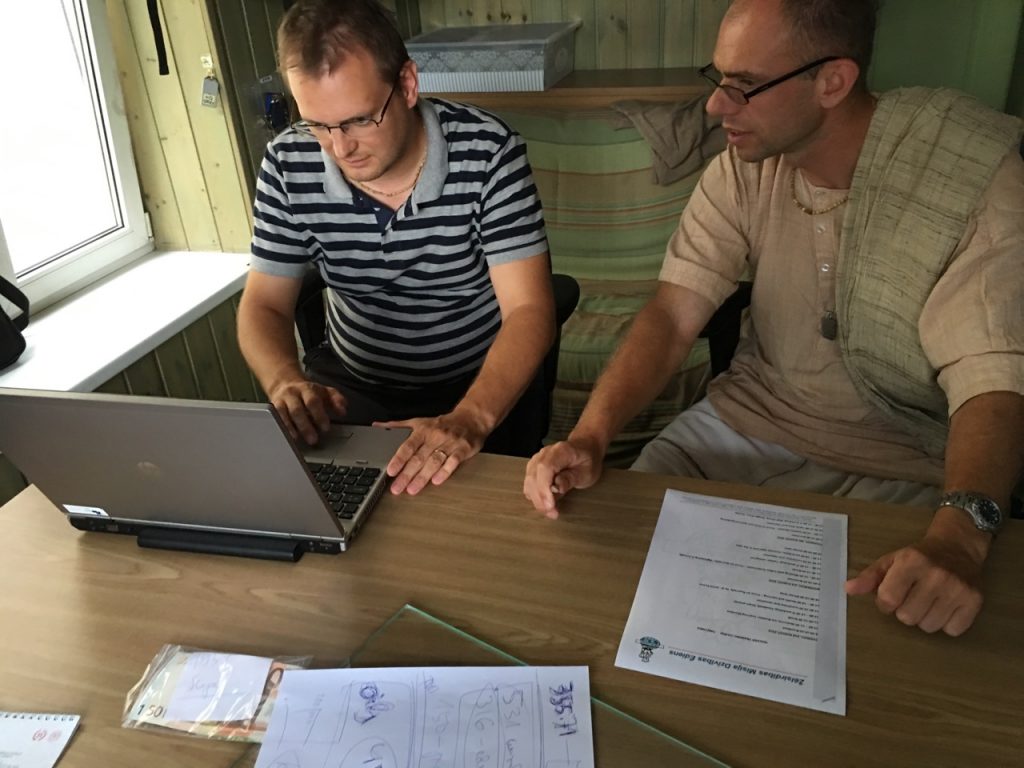 Participants at the training course in Riga, Latvia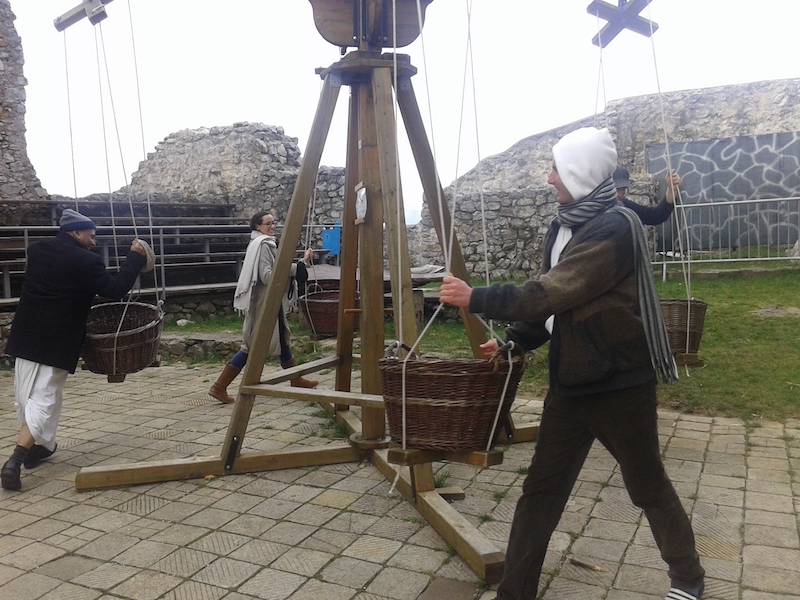 Participants sporting at the Celje Castle in Slovenia
During the mobility activities the participating organizations have helped our colleagues and our organization in the following ways:
– DUHOVNO DRUSTVO ZA DUSO from Slovenia organized a teacher training course with the focus
on personal and professional skills development and IT tools,
– Zelsirdibas Misija Dzivibas Ediens from Latvia organized a course focusing on developing IT tools
and skills, and healthy lifestyle,
– Bhaktivedanta College from Belgium organized a training course with the focus on core teacher
skills (Three Facilitation Styles), on experiential learning, lesson planning and delivering of
presentations.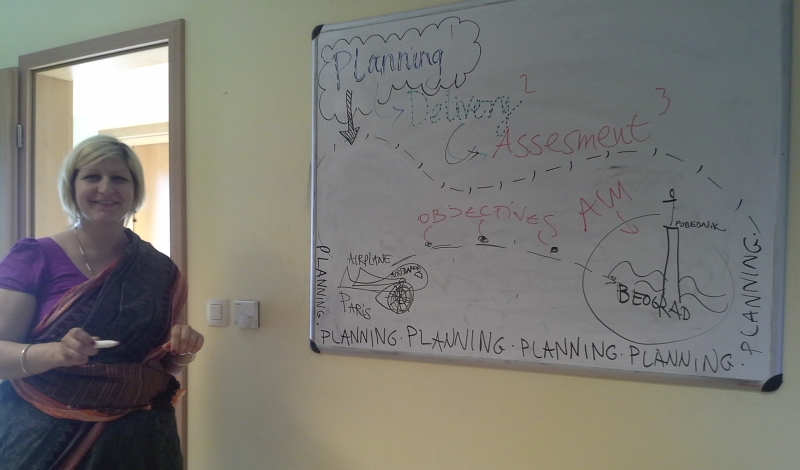 Discussion of Planning, Delivery and Assessment with the trainer
The courses were built up in order to help and facilitate the learning and experience of participants.
Through the courses of the respective organizations' work the following experiences and competencies were brought into the project or developed:
– enhancing IT skills to use such tools in classroom and teaching (e.g. teaching via the Internet); also new, innovative IT tools available in the market were presented and discussed
– teaching new skills and techniques
– fostering the partcipants' personal development skills and interpersonal skills
– raising their multicultural awareness and appreciation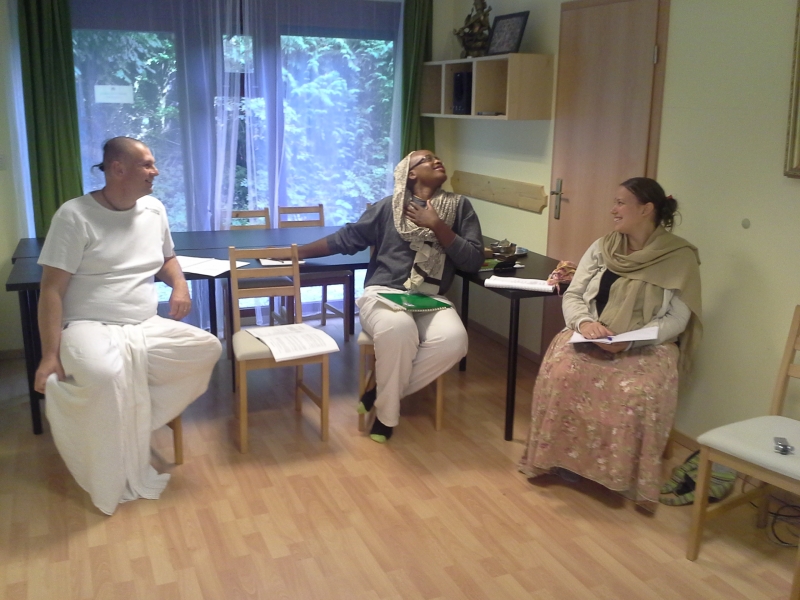 Participants having fun at the training course in Petite Somme, Belgium
The training course contributed a lot to all of our participants in their personal and professional life and to our organisational development, too. Our foundation also gained an increased capacity for partnership building within the project by deepening connections and cooperation with the participating organizations. As a conclusion, we can firmly state that the learning outcomes and all the results connected to this project were in line with the plans and lead our partnership to a successful teacher training course.