Govardhan Eco Village (GEV) won a prestigious United Nations World Tourism Organization (UNWTO) Award for India on 18th January in Madrid, leading over 55 countries in the category of 'Innovation in Non-Governmental Organizations'.
The UNWTO awards are recognized as one of the world's most coveted awards in the global tourism sector. The 13th edition of this award saw 139 applications from 55 countries.
Govardhan Eco Village, spread over 70 acres in Wada near Mumbai is the first Indian NGO to win a UNWTO Award. It was recognized for its ground-breaking work in using eco-tourism to reduce poverty and provide sustainable livelihoods in one of the most backward tribal regions of India.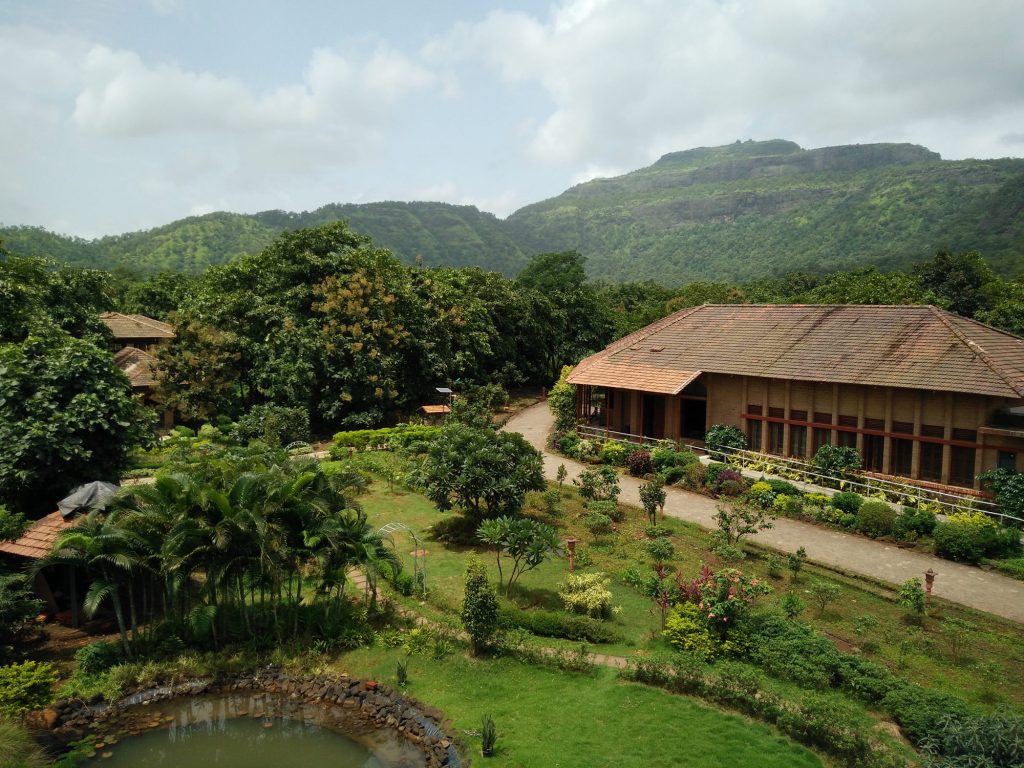 "The UNWTO Awards reflect the efforts done worldwide by the tourism community to foster innovation and the need of the sector to advance towards a more sustainable and responsible future," said Taleb Rifai, UNWTO Secretary-General. He confirmed that this year's award had a special meaning as the UN was celebrating 2017 as the 'International Year of Sustainable Tourism for Development'.
While expressing gratitude to Prime Minister Narendra Modi and the Ministry of Tourism for supporting rural tourism, Gauranga Das, President of Govardhan Eco Village said, "It was an honour to represent the people of India at the United Nations, and win this award for our country. We are grateful to UNWTO for spreading the message of sustainability on a larger scale."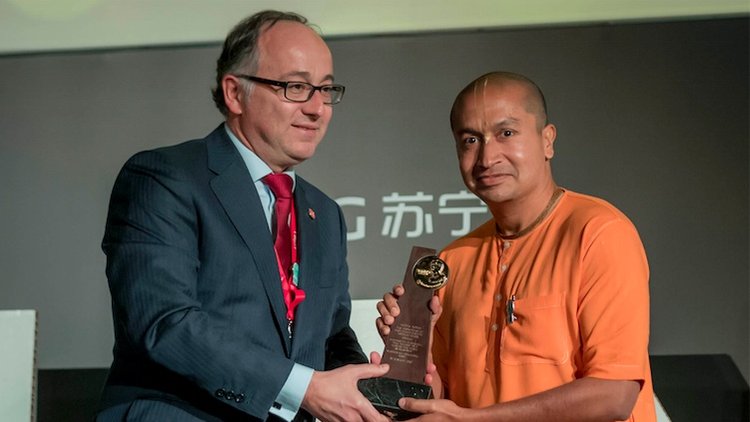 He expressed his gratitude to His Divine Grace Srila Prabhupada, Founder of ISKCON, Radhanath Swami, Founder of Govardhan Eco Village and to the entire community of ISKCON. "We hope to utilise this honour to spread the message of peace, harmony and sustainability to benefit those who are the most deprived and need our help the most," he added.
Govardhan Eco Village has earlier won several international and national Awards including the International Green World Award in South Korea, International Zero Waste Award in UK, International Built Environment Award in UK, Aqua Excellence Award for Sustainability initiatives in Social Sector, Skoch Renaissance and Platinum Award for Water Conservation.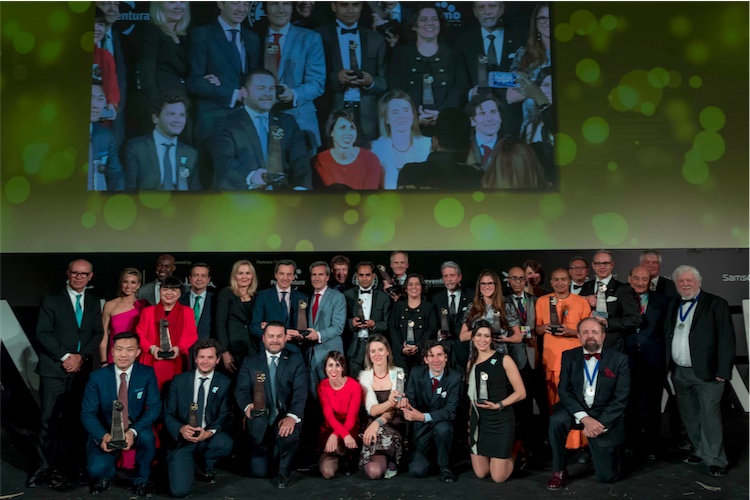 Group Photo of Award Winners
Notes
The UNWTO has 157 countries as its member-states besides 6 associate members and over 500 affiliate members who represent the private sector, educational institutions, tourism associations and local tourism authorities.
Govardhan Ecovillage is a model farm community and retreat centre highlighting the need for us to live in harmony with ourselves, nature and the sacred. It is a comprehensive model of sustainable, equitable, expansive and inclusive Earth-honouring village community life, based on traditional Indic practices and ideals, carefully and mindfully responding to the reality of our changing planetary spaces