In the face of forest fires on the American and Australian continent, the Bhaktivedanta Yoga Studio and the Eco Valley Foundation have jointly embarked on an afforestation campaign called: "Let's Make a Yoga Forest!"
Bhaktivedanta Yoga Studio announced an Open Day on September 15th, 2019. In response to the unfortunate forest fires around the world that have caused painful destruction of huge amount of forests, they linked their Open Day to a charity event.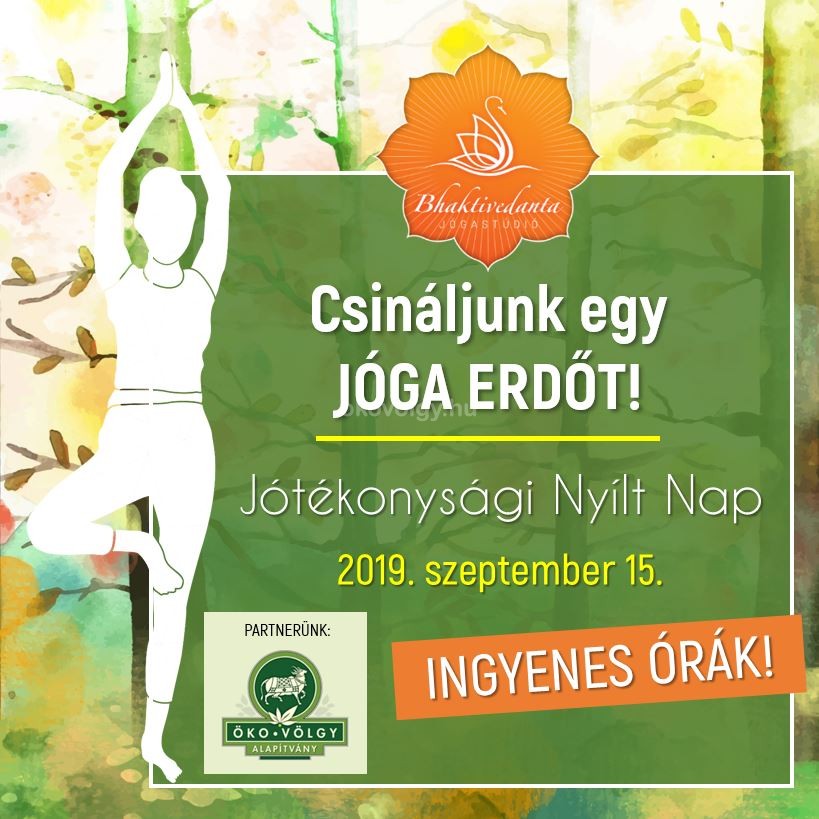 Let's make a YOGA FOREST, and you can help, too!
From the Open Day until November, the Yoga Studio housed a fundraising box, and the donations have supported the purchase, planting and care of saplings.
HUF 1,000 donation = 1 small SAPLING in the Yoga Forest
The Eco Valley Foundation undertook to obtain, plant and care for saplings purchased from the donations in the vicinity of Krishna Valley, which is the foundation's primary model area. In the past 26 years, this model community has planted 350,000 trees, increased the rate of afforestation from 3% to 25%, which is above the domestic average, and they wish to continue this rate to nearly 40% over the following years.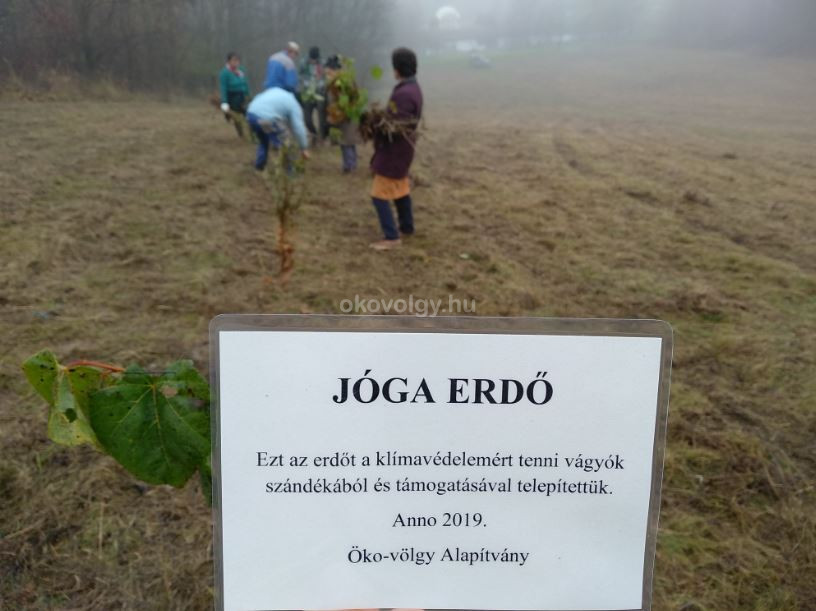 Of course, one could and still can give a smaller or larger amount according to his or her possibilities, but it can also help a lot if one shares the following event and promotion of the project with friends.
In the past months donations were raised for the planting of 108 saplings with which we started planting a Yoga forest in Somogyvámos, on one of the picturesque hillsides of the model community. The forest, made up of native tree species, was planted in a wonderful location at the end of November 2019. The tree species were chosen carefully with the composition of domestic forest-forming species like oak, hornbeam, mountain maple, linden and various wild fruit trees that will play an important role in climate protection and binding carbon dioxide in the coming decades.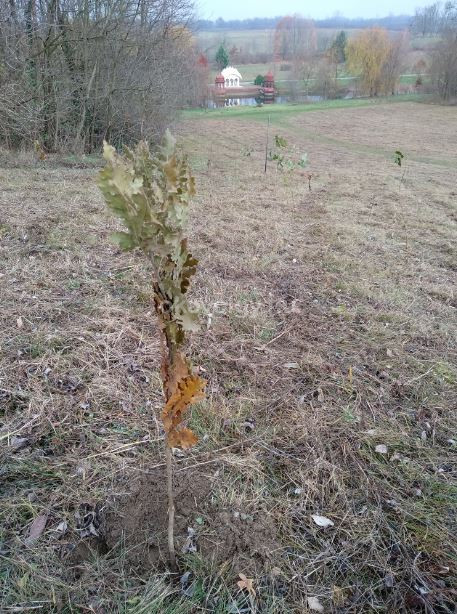 We also set a goal to continue the planting of trees, so if you want to support our afforestation project, please let us know at our email address at [email protected].
So the Yoga Forest was successfully born, it is healthy and develops beautifully. We will also report on the donations collected and about the planting of new trees at a later stage. If you wish, you may also visit the jointly created Yoga Forest.