The conference was originally initiated by Krishna Valley, Hungary and from then on every year a different ISKCON farming community hosts this event.
The aim of this programme is to share experience and practical knowledge as well as ideas of beneficial projects. This year the Bhaktivedanta Manor, a place about 30 kilometres from London gave home to the program. It is a very special estate as George Harrison, the famous Beatles guitarist donated it to the International Society for Krishna Consciousness in 1973, almost 40 years ago.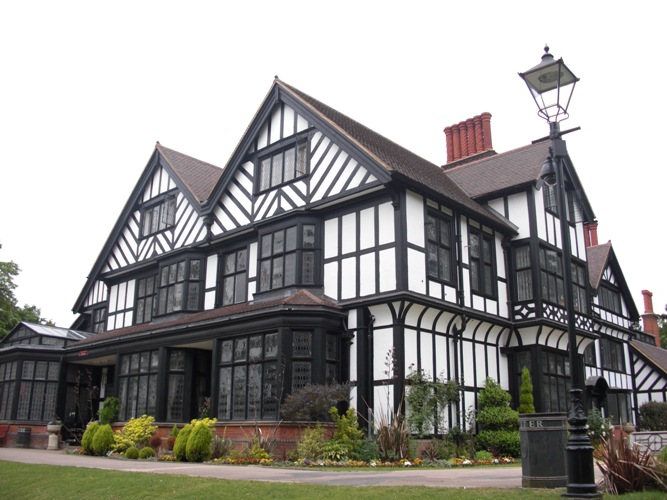 The houses are under protection of historic buildings and they are surrounded by a magnificent park filled with tame wild animals like mallards, Bernacle geese, hares, squirrels, etc. However, the dairy farm has been rebuilt in recent years. There are new buildings for the cows and the milk processing, plus there are closed and semi-open cowsheds, enormous bale storehouses, a granary and a workshop.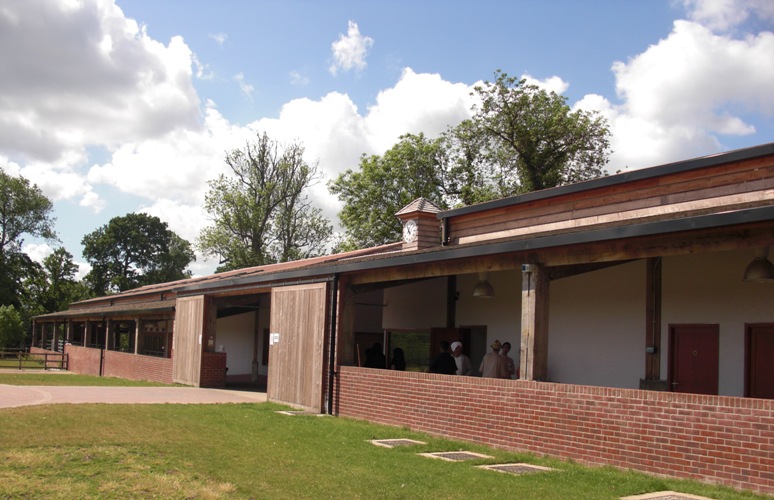 In my view, it is a really clever idea and architectural design to have huge windows in the milk-processing unit, so in this way tourists can observe everything without disturbing the work procedure.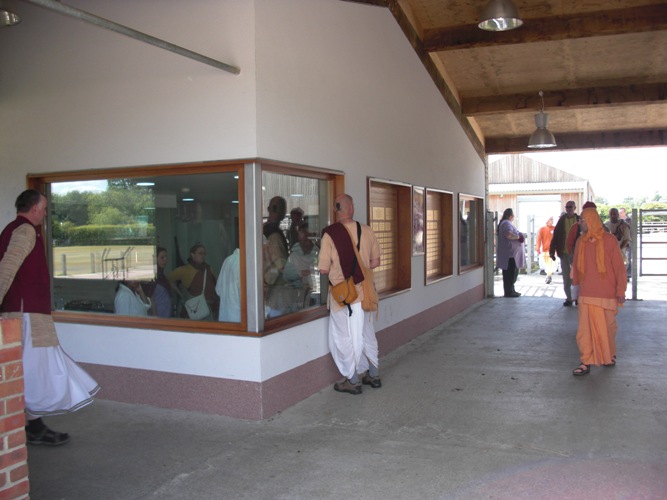 One of the main principles of animal husbandry (similarly like in Krishna Valley) is that they respect both the cows, which give milk and the oxen, which work in agriculture. Milk as well as grains play a major role in the lacto-vegetarian diet. One of the features of respect is that the animals that live here are never slaughtered. When cattle grow old, they spend their so-called pensioner years happily and peacefully. My Hungarian travelling companions, who are experts in herding, had even found some innovations in the technique of hand-milking, whereas I took notice of other similarities and differences.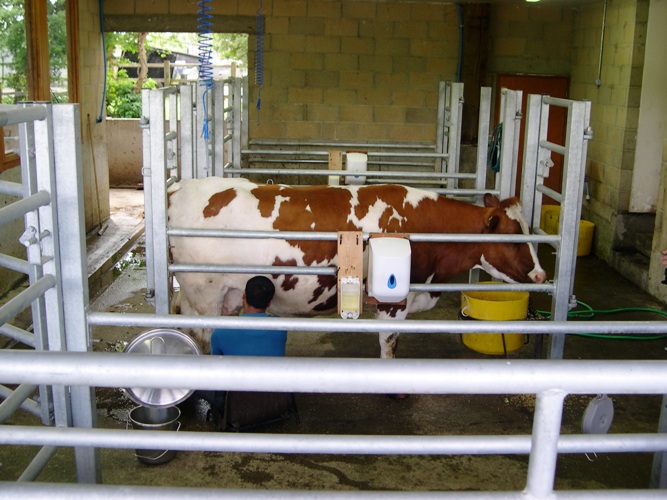 Next to the building set up for milking cows, there is a creamery. Fresh milk is cooled down and afterwards they make cream, skim milk, cheese and other diary produces. In the kitchen of Bhaktivedanta Manor locals cook three times a day, usually quite a large amount of food; therefore, anyone can have a free plate. It is no wonder that the kitchen purchases all the milk products of the dairy farm. So, as far as dairy produce is considered, the farm is self-sufficient in this respect.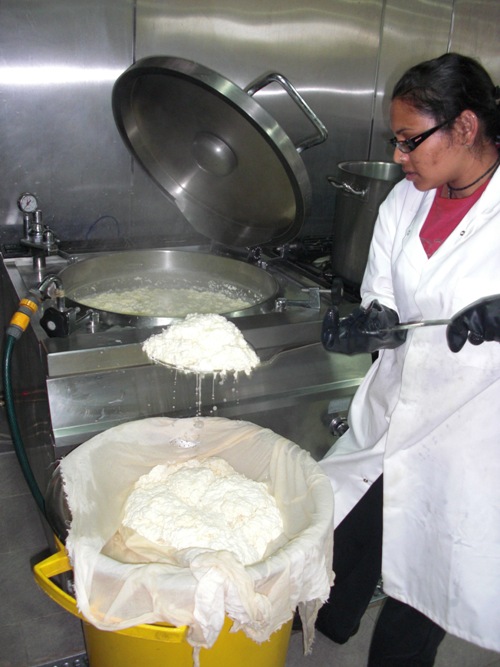 Even though residents use electricity on the farm (e.g. during the milk processing), they try to substitute diesel engine machinery with ox power. We participated in a workshop where we had the chance to use the plough with oxen. One of the ploughs is structured in a way that the ploughman can actually sit on it, while the other one has to be pushed from behind as you may see on the photos below.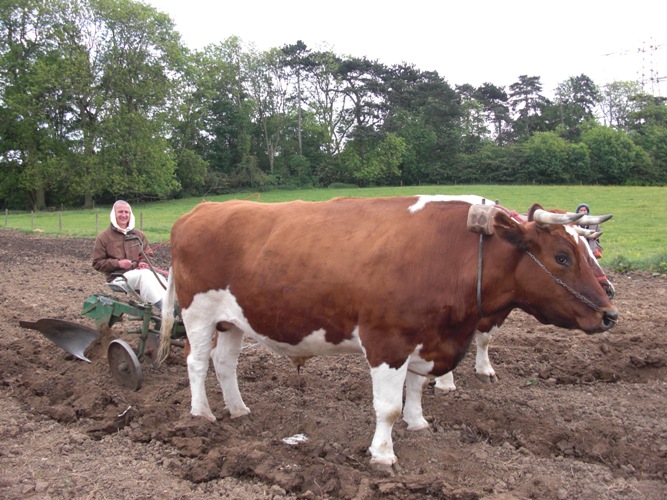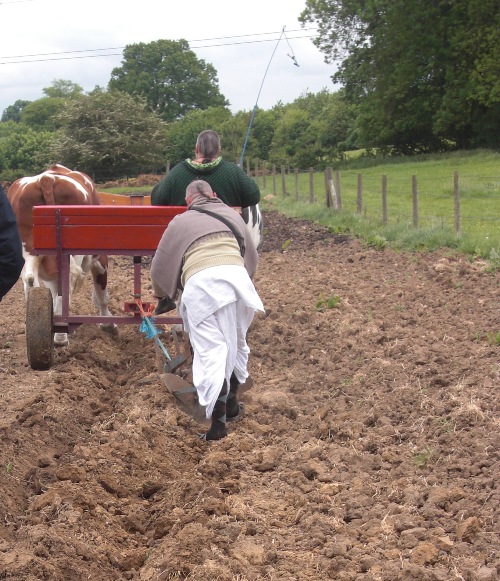 Yoke is a necessary tool when working with oxen (it is put on their neck in order to control them) and it is available in a few places in Europe, however, it was good to see that residents are able to manufacture them locally.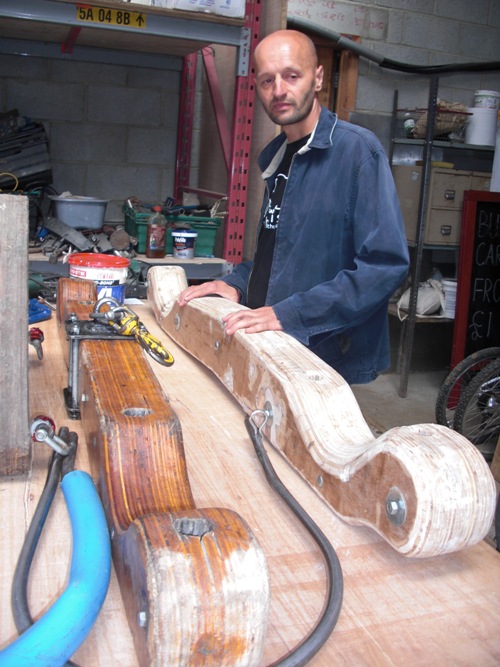 A tread-wheel or capstan is under construction that is based on the same principle, which was used when constructing old Hungarian treadmills. It is quite interesting that regarding technology they have learned a lot from the Amish.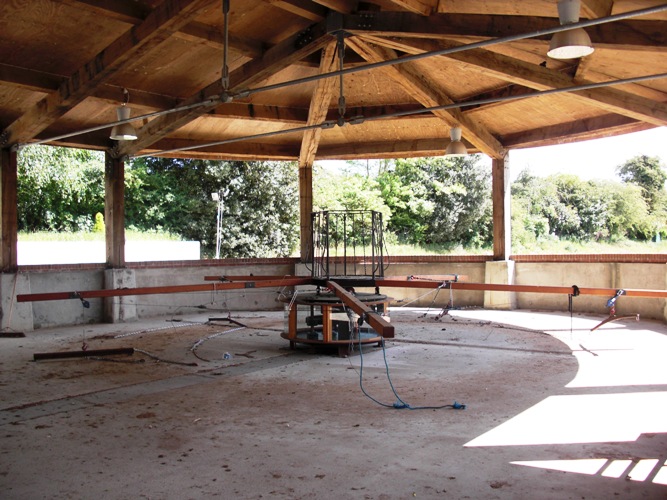 It seems that slaughter-free milk production gives inspiration to other enterprises in England as well. Leaders in the Bhaktivedanta Manor have begun to develop a commercial network, which welcomes any small or large-scale dairy farm that is willing to maintain a few cows (or even more) according to the principles of cow-protection centres. In this way English consumers are able to get more and more non-violent milk, which is much more better than organic or bio milk, as it is not only without any chemicals, but karma free as well.