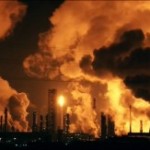 It is said that practical example is the best way to get real change. Against the streams of words, against pessimism and discouragement, against all of the situations that seem preset, unalterable and too big for us. The Invisible (R)evolutions ("L'urgence de ralentir" is the original French title) is a documentary by the French director Philippe Borrel. It tells stories about citizens of Europe, the United States, Latin America and India, basically all over the world who have joined forces: creating cooperative and supportive groups, giving birth to a series of projects able to find a real alternative to the traditional concept of growth at any cost and rhythm. The film shows initiatives, local communities and NGOs that follow a way of life based on a different way of thinking. It is about people who aspire to maintain humane pace and values in this fast-paced world, who find important community life, as well as the preservation of local traditions and industry support.
Selected for several international events, the documentary has won this year the Green Up Film Festival, member of the Green Film Network and it is fulfilling its mission screening after screening. That is an ambitious mission of course, but it is supported by facts: by the creativity and the courage of those who have been able to put into practice their small, enormous, yet visible custom-made revolution.
Watch here the film with English narration (and Cantonese subtitles).