Archive for the 'Conferences' Category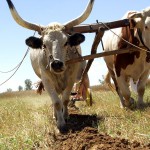 The spiritual leader of Krishna Valley's community, Sivarama Swami, which is hosting the 10th European Farm Conference, invites participants from all over Europe and the world to take part in the annual ISKCON farm conference. Watch the video and join the conference!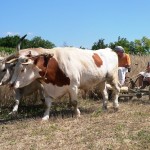 The ISKCON GBC Ministry for Cow Protection and Agriculture, which organized conferences on simple living in four continents last year, supports the 10th European Farm Conference. The conference, themed "Back to Basics," will be facilitated by Krishna Valley, the primary model community of the Eco Valley Foundation.

The Eco Valley Foundation organized the 16th Winter Meeting of the Hungarian Ecovillages, which was an enriching experience filled with personal connections and practical wisdom on community sustainability. During the organized and spontaneous discussions new dimensions opened up and the participants enriched each other with precious experience and ideas.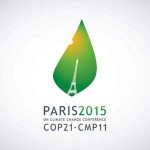 From November 30 to December 11, 2015, the Paris Climate Change conference (COP 21) meeting in Paris was a unique historical event, a critical opportunity for world leaders and decision makers to make the right choice. All political leaders had to bear in mind that they might broker an agreement; but our planet is not negotiable.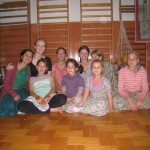 Our project had its second meeting in Hungary, in the beautiful setting of Krishna Valley spiritual community, the foremost model community of the Eco Valley Foundation. One of our participant and project partner, Lara Orlic has written a report about the meeting, which describes her experience and highlights about the event. Enjoy reading!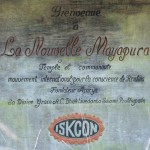 This year, Nouvelle Mayapur, that is New Mayapur, the ISKCON farm in France gave place to the European Cow Protection and Farm Development conference. Usually every year a different European farming community hosts this three-day meeting, thus this year it was the French community that organized the event. Read the rest of this entry »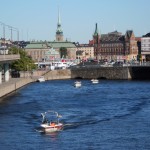 'Human life is meant for simple living and high thinking.'
(A. C. Bhaktivedanta Swami: The Nectar of Devotion, 1st chapter, 2nd verse, purport)
The 'Simple Living – High Thinking' project of the Eco Valley Foundation won a grant from the Erasmus+ programme of the European Union. 40 youth workers and young people will participate in this training project for adults. They represent 5 partner organisations from Belgium, the Czech Republic, Hungary, Sweden and Slovenia. Read the rest of this entry »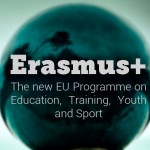 The Eco Valley Foundation has been awarded a grant in the Erasmus+ project entitled "Simple living-high thinking" by the European Commission. This project is a Strategic Partnership project involving 40 youth workers and youth from 5 partner organisations from Belgium, Czech Republic, Hungary, Slovenia and Sweden.

This year's annual conference for ISKCON's (International Society for Krishna Consciousness) farming communities in Europe was held in Jandelsbrunn, Germany between September 16 and 18.

The Eco Valley Foundation has decided to organize a Seminar on The Pillars of Sustainability that will take place between 5th and 13th September, 2012 in Somogyvámos, Hungary.
The good news is that it is still possible to hand in grant application in some European countries!
Read the rest of this entry »