Archive for the 'Practical Examples' Category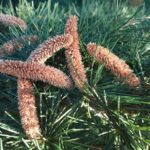 Some useful ideas so that Christmas and New Year's festivals would not become ecological disasters.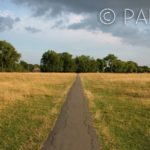 Bill Gates writes in his latest blog post [1] that it is not enough to switch to renewable energy sources in order to stabilize the climate change process.

Overfishing could leave the oceans empty in our lifetime. The appetite of the industrial fishing industry is creating an ocean without fish, they are wiping out fish faster than they can reproduce – and shockingly, companies worldwide receive taxpayer subsidies to over-harvest our seas. But industry will not give up their tax-payer handouts easily – so activists have a plan at the G20 to end these ocean killing subsidies for good. Host country Argentina is invested in making the summit a success, and the UK, a global fishing powerhouse, wants to show itself off as an environmental champion after Brexit.

In recent years, we have experienced that periods of excessive rainfall are often followed by severe droughts. Certainly, many of us have come to the conclusion: let us not lose the results of autumn and spring gardening and we are not going to let the drought destroy our crops. With advice from the gardeners of Krishna Valley, I started to buy the required elements and set up our own drip irrigation system.
Annually, more than 87,000 square kilometres of the world's forests disappeared from 2014 to 2016. This is a 20 percent faster devastation than in the previous ten years.

A short video on Jane Goodall's personal message on Earth Day 2018.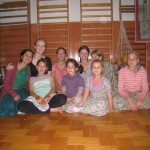 This article is from the Ecovillages Learning Institute addressing the important topic of The Building and Regeneration of Ecosocially Sustainable Communities. It focuses and analyzes community and society from the point of view of childhood development. We sincerely hope you will enjoy reading it.

In the series of Nature is Speaking celebrities like Julia Roberts, Harrison Ford, Kevin Spacey, Edward Norton, Penélope Cruz, Edward Norton and Ian Somerhalder all join forces to give nature a voice. Watch the film about The Redwood, which Robert Redford personifies, and take action.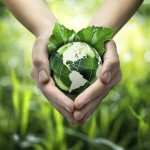 15,000 scientists just sent out an SOS — a "warning to humanity" that if we don't stop polluting, our planet is doomed.

The time-lapse below shows global temperatures for each decade, beginning with 1880. One thing is clear, the world is definitely getting warmer. According to NASA, whether the cause is human activity of natural variability — and the preponderance of evidence says it's humans — thermometer readings all around the world have risen steadily since the beginning of the Industrial Revolution."