How to build a community? How to plan a self-sufficient family homestead? How to establish contact with the existing ecovillage initiatives? How can a city dweller get organic produces from the land he owns, while at the same time support local villagers as well? How to manage 50 hectares of land, if someone wants to produce organic foodstuff? What are the actualities in Hungarian ecovillages?
Questions like the above and others were discussed during the 11th Winter Ecovillage Meeting in Somogyvámos a few weeks ago.

The photos, a video from Kapos TV and a few Pdf format of presentations (in Hungarian!) will show you some of the details.
To watch the video click here to go to the link of Kapos TV.
Download the Pdf format of presentations here (in Hungarian):
József Hegyesi: A model for self-sufficient family homestead (Pdf)
Organic farming in the Két Kuvik farm (Pdf)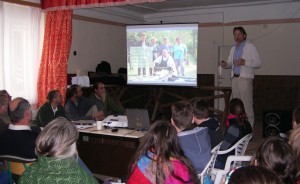 Eco-ssociation – here is the solution to townspeople.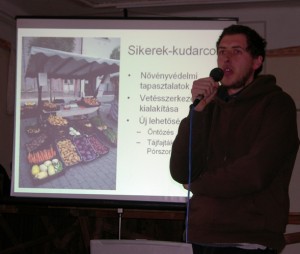 The Két Kuvik organic farm – exemplary farming on 50 hectares of land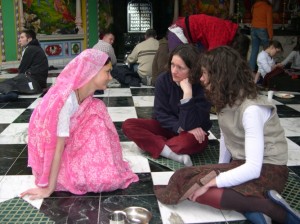 Having lunch and getting acquainted with residents of Krishna Valley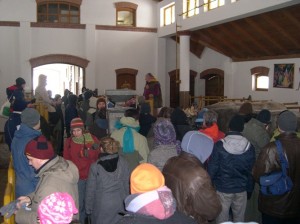 Practical demonstration in the cowshed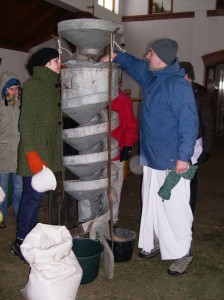 A spiral van – inserting grains from the top and getting cleaned seeds at the bottom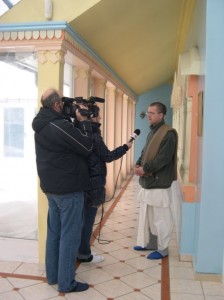 Chief organizer, Vilmos Pőcze with Kapos TV
Szilvia Rév and András Kun