Sofia and André were only children when they witnessed raging wildfires and sweltering heat waves tear through Portugal, killing 120 people and devastating entire communities.
Now, they and four other youths are suing 33 European countries for failing to slash emissions and prevent climate change in an unprecedented court case that could literally change everything.
And the real kicker? They could actually win.
The European Court of Human Rights has not only accepted their case, but it's now even fast-tracking it, ordering all 33 governments to respond to their arguments urgently.
These brave young people are giving it all they have to land a critical win for urgent climate action. But they are still young and, in this David vs Goliath battle that affects us all, they need urgent support and funding to stand up to armies of lawyers that each government will field.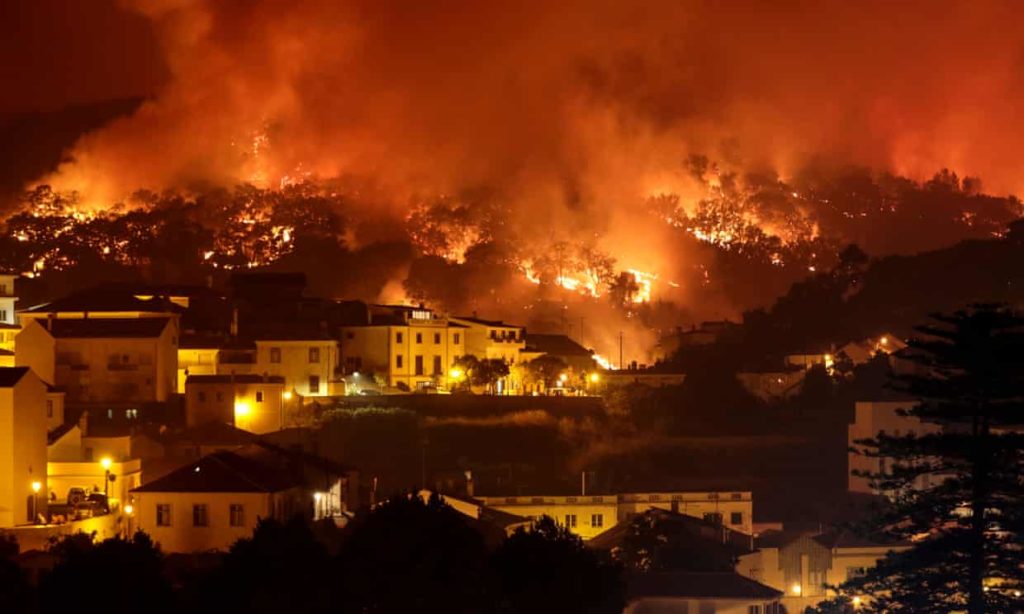 This epic legal battle is only weeks away but if enough of us support them now, we can supercharge the legal team, fund ground-breaking research to prove the case, and add our best campaigning firepower to make this the climate lawsuit of the century! Let's make history and fight for our children's future.
Only about 15% of cases submitted to this powerful court in 2019 made it to this stage. This kind of priority is usually granted only to matters of life and death. By fast-tracking the case, the court is signalling that it is profoundly aware of what this means for the world.

If tried and won, this lawsuit could become the equivalent of a regional treaty – a moonshot opportunity to legally bind 33 key European countries, forcing them to step up their emission reduction targets and keep us below 1.5 degrees.
And it does not stop there, because the case crosses multiple international boundaries, a ruling in favour could unleash a wave of cases in national courts, and even set a precedent for other jurisdictions globally. We may finally be able to hold both governments and the fossil fuel industry legally accountable for climate inaction.
If 2020 and this pandemic has taught us anything, it is that our civilisation is far more vulnerable than we know. With governments dragging their heels on urgent climate action, we are being awakened to a much bigger threat – one that could end in our own annihilation. So, let's come together and fight for a safer and livable future together, for everything we know and everything we love, is ours to lose.
Source: Avaaz (avaaz.org)