Archive for the 'From Garden to Table' Category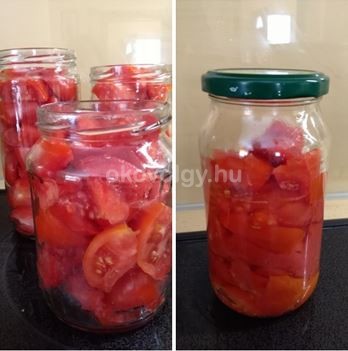 I just love tomatoes, so I plant more and more every single year.
There are different kinds of tomatoes like classic, cherry and cocktail tomatoes, plum and baby plum tomatoes, vine or truss tomatoes, etc.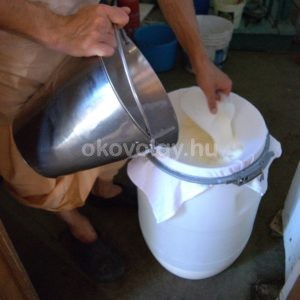 Another solution would be better…
According to the spirit and practices of the Eco Valley Foundation, lacto-vegetarianism means a diet including milk products from animals that are cared for by principles of high ethics.
The report published by Greenpeace also encourages us to reduce our consumption of meat and dairy products so as to protect life.

The groundbreaking documentary about veganism "H.O.P.E. What You Eat Matters" is now available for free in English.

Drying fruits and vegetables is one of the oldest preservation procedure that is unfairly thrust into the background. Today there are several ways to consume fruits and vegetables even in wintertime. (The edible parts of plants may be preserved for example by freezing, cooling, in the form of canned food and various chemical preservatives.)

In September the process of drying has become a timely topic. Various delicious fruits are ripening, our vegetable garden is full of different crops, and the question arises how to preserve, store the surplus for the winter months? What is the best way to do this in an environmental-friendly, healthy, and sustainable way? The answer is definite: by drying!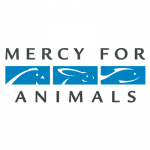 A short video showing what is happening to our earth. It is high time we truly appreciate the world, that beautiful, thriving bundle of life and love and appreciate it as much as we know.
This is the video future generations will be wishing everyone have watched it today, or maybe yesterday…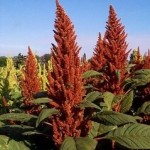 Amaranth has been cultivated as a grain for nearly 8,000 years.  The yield of grain amaranth is comparable to rice or maize. It was used as food, as well as an integral part of religious ceremonies by the Aztecs.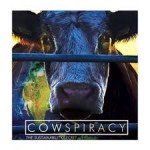 Cowspiracy is the film that environmental organizations don't want you to see!

Hemangi, our well known cook and author of several books gives us some practical advice what to eat and drink in canicular days.

If slaughterhouses had glass walls, everyone would be vegetarian – this is the most important message on the website www.meat.org of the American organisation named People for the Ethical Treatment of Animals (PETA). The site is created to show, in a straightforward but shocking way, how animals are neglected, tortured, kept in filthy conditions, and slaughtered often in painful ways to produce meat consumed by people all over the world.