Archive for the 'Conferences' Category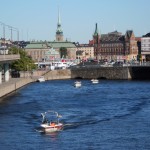 'Human life is meant for simple living and high thinking.'
(A. C. Bhaktivedanta Swami: The Nectar of Devotion, 1st chapter, 2nd verse, purport)
The 'Simple Living – High Thinking' project of the Eco Valley Foundation won a grant from the Erasmus+ programme of the European Union. 40 youth workers and young people will participate in this training project for adults. They represent 5 partner organisations from Belgium, the Czech Republic, Hungary, Sweden and Slovenia. Read the rest of this entry »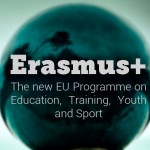 The Eco Valley Foundation has been awarded a grant in the Erasmus+ project entitled "Simple living-high thinking" by the European Commission. This project is a Strategic Partnership project involving 40 youth workers and youth from 5 partner organisations from Belgium, Czech Republic, Hungary, Slovenia and Sweden.

This year's annual conference for ISKCON's (International Society for Krishna Consciousness) farming communities in Europe was held in Jandelsbrunn, Germany between September 16 and 18.

The Eco Valley Foundation has decided to organize a Seminar on The Pillars of Sustainability that will take place between 5th and 13th September, 2012 in Somogyvámos, Hungary.
The good news is that it is still possible to hand in grant application in some European countries!
Read the rest of this entry »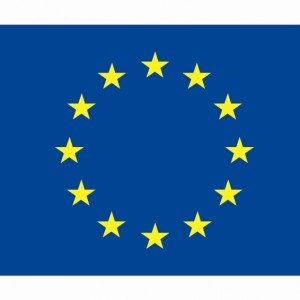 From October 9th to 16th, sponsored by the European Commission's Lifelong Learning Programme, the Eco Valley Foundation of Hungary held a one-week workshop called The Pillars of Sustainability – Developing Small Communities Aiming at Self-sustainability in Europe at their primary model community, Krishna Valley in the South-Western part of the country. Krishna Valley, situated in a beautiful rural Hungarian setting and home to 130 residents hosted for one week 20 attendants from 14 European countries.
Read the rest of this entry »

The Eco Valley Foundation organized its fourth conference on sustainability in Krishna Valley. We had 132 guests on the event held on 5th October. The topic of this year's conference was ecological farming; therefore, we tried to pass on the experience of Krishna Valley's organic farming through captivating and inspiring presentations.
The afternoon programs followed the morning lectures and round-table discussions, when ecological farming experts showed the audience their everyday practices. The display of various skills symbolically demonstrated to the participants the way bread is made, from sowing to harvesting and baking. However, they also learned about the bits and pieces of ecological dairy production and organic gardening.

We would like to warmly welcome everyone to a conference regarding various procedures and options of reducing ecological footprint. This conference will be held in Krishna Valley on behalf of the Eco Valley Foundation. Read the rest of this entry »

Among the programs of the 15th anniversary of Krishna Valley's establishment, on 31st October, 2008 we organized a teachers' conference to emphasise the importance of education about enviro-consciousness. The conference hosted nearly 60 guests, teachers from our region. Read the rest of this entry »