Archive for the 'Eco-villages' Category

Govardhan Eco Village (GEV) won a prestigious United Nations World Tourism Organization (UNWTO) Award for India on 18th January in Madrid, leading over 55 countries in the category of 'Innovation in Non-Governmental Organizations'.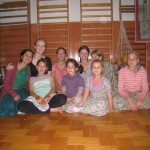 Our project had its second meeting in Hungary, in the beautiful setting of Krishna Valley spiritual community, the foremost model community of the Eco Valley Foundation. One of our participant and project partner, Lara Orlic has written a report about the meeting, which describes her experience and highlights about the event. Enjoy reading!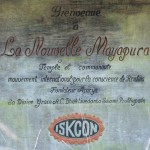 This year, Nouvelle Mayapur, that is New Mayapur, the ISKCON farm in France gave place to the European Cow Protection and Farm Development conference. Usually every year a different European farming community hosts this three-day meeting, thus this year it was the French community that organized the event. Read the rest of this entry »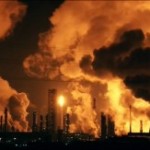 It is said that practical example is the best way to get real change. Against the streams of words, against pessimism and discouragement, against all of the situations that seem preset, unalterable and too big for us. The Invisible (R)evolutions ("L'urgence de ralentir" is the original French title) is a documentary by the French director Philippe Borrel. Read the rest of this entry »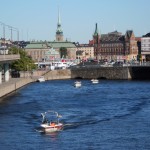 'Human life is meant for simple living and high thinking.'
(A. C. Bhaktivedanta Swami: The Nectar of Devotion, 1st chapter, 2nd verse, purport)
The 'Simple Living – High Thinking' project of the Eco Valley Foundation won a grant from the Erasmus+ programme of the European Union. 40 youth workers and young people will participate in this training project for adults. They represent 5 partner organisations from Belgium, the Czech Republic, Hungary, Sweden and Slovenia. Read the rest of this entry »

This year's annual conference for ISKCON's (International Society for Krishna Consciousness) farming communities in Europe was held in Jandelsbrunn, Germany between September 16 and 18.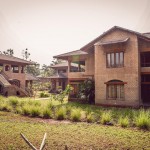 Govardhan Eco Village, situated in the Sahyadri mountains near Mumbai, is a model ISKCON farming community and retreat center. Read the rest of this entry »

Most recently a study path has been set up  in Krishna Valley on ecological farming and environment-conscious lifestyle. This project was carried out by subsidy from a grant and the path begins from the newly built reception building. There are 6 stops altogether that depict various aspects of Krishna Valley's lifestyle.


Krishna Valley has numerous twin farms all around the world (that have been established by devotees of Krishna and fall under the aegis of ISKCON). Not long ago we had the opportunity to visit such an initiative in Spain, a farming community close to Madrid about 6 kilometres from Brihuega, within the scope of a Conference on Farming and Cow Protection.
How to build a community? How to plan a self-sufficient family homestead? How to establish contact with the existing ecovillage initiatives? How can a city dweller get organic produces from the land he owns, while at the same time support local villagers as well? How to manage 50 hectares of land, if someone wants to produce organic foodstuff? What are the actualities in Hungarian ecovillages?
Questions like the above and others were discussed during the 11th Winter Ecovillage Meeting in Somogyvámos a few weeks ago.
Read the rest of this entry »