Archive for the 'News' Category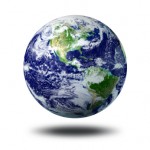 Something to think about – Mother nature is speaking.
"I've always been an environmentalist, but my life changed the day I had children. I realized that I wasn't doing enough to protect the planet. People need nature and of course I want my children to have the best possible opportunity in life. I also realized how important it was for me to raise them to be conscientious people that are aware of their impact on the Earth." (Julia Roberts)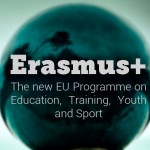 Our organization has got support for the project Learn 2 Teach, Teach 2 Learn, which is a teacher training mobility under Erasmus+ KA1 Adult Education program.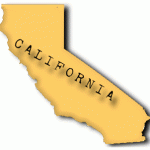 This short footage showing the drastic environmental changes in the state of California, USA would usually go into the No comment! category, and it would unquestionably strengthen our understanding that there is a lot to do if we really want to protect and help our environment regenerate. You may also see the latest chart on U.S. Drought Monitor released 5 January, 2016. It is worth contemplating whether the COP 21 conference accords, which were addressed with cheers and ovations, will really help our environment, or we have to act on a more vigorous level and adapt our lifestyle rapidly.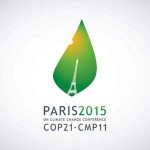 From November 30 to December 11, 2015, the Paris Climate Change conference (COP 21) meeting in Paris was a unique historical event, a critical opportunity for world leaders and decision makers to make the right choice. All political leaders had to bear in mind that they might broker an agreement; but our planet is not negotiable.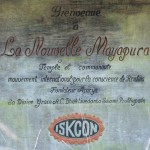 This year, Nouvelle Mayapur, that is New Mayapur, the ISKCON farm in France gave place to the European Cow Protection and Farm Development conference. Usually every year a different European farming community hosts this three-day meeting, thus this year it was the French community that organized the event. Read the rest of this entry »

NASA's Scientific Visualization Studio created a computer simulation to show how five major 'garbage islands' are accumulated in the oceans around the world in the past decades. Read the rest of this entry »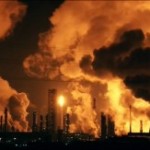 It is said that practical example is the best way to get real change. Against the streams of words, against pessimism and discouragement, against all of the situations that seem preset, unalterable and too big for us. The Invisible (R)evolutions ("L'urgence de ralentir" is the original French title) is a documentary by the French director Philippe Borrel. Read the rest of this entry »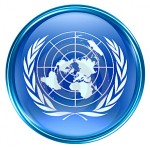 In this film you may watch the video message sent by United Nations Secretary General, Ban Ki-moon to Hungary.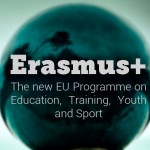 The Eco Valley Foundation has been awarded a grant in the Erasmus+ project entitled "Simple living-high thinking" by the European Commission. This project is a Strategic Partnership project involving 40 youth workers and youth from 5 partner organisations from Belgium, Czech Republic, Hungary, Slovenia and Sweden.

La Guerre des Graines is a documentary film about how multinational companies try to expel local and regional varieties of seeds and self-sufficient seed production. It seems that war against food dependency is on the rise…
Watch the trailer of the film here.